Mountnessing Windmill (GB4MW) – Mills on the Air
Lat N51:39:41 (51.661467), Long E0:20:32 (0.342206), WAB TQ69, QRA JO01ep, Postcode CM15 0SY
We have a special QSL card printed for the event, which will be returned to any received cards. See our QSL information for GB4MW for more information.
D
escription
Mountnessing Windmill is a post mill with a single-storey sixteen-sided roundhouse. The mill is winded by a tailpole. It has four spring sails. There are two pairs of millstones in the breast.
The mill was built in 1807 on the existing site of one built in 1477. It was worked by the Agnis family until 1933. Mountnessing Parish Council took over the mill and restored it in 1937. The mill was later bought by Essex County Council for 1 shilling (5 pence) and was put into working order by the county millwright. The mill is open to the public on the 3rd sunday of each month, April to October from 2pm to 5pm.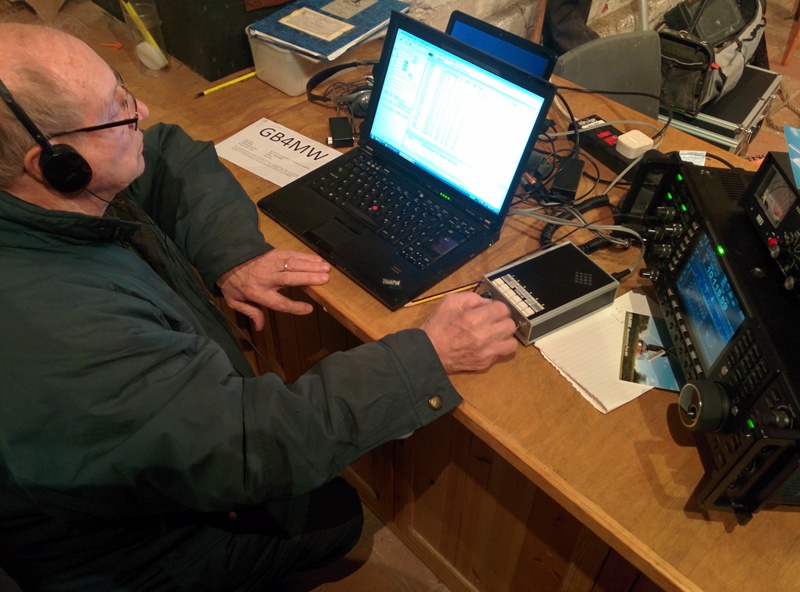 Fred G3SVK operating 40 metres CW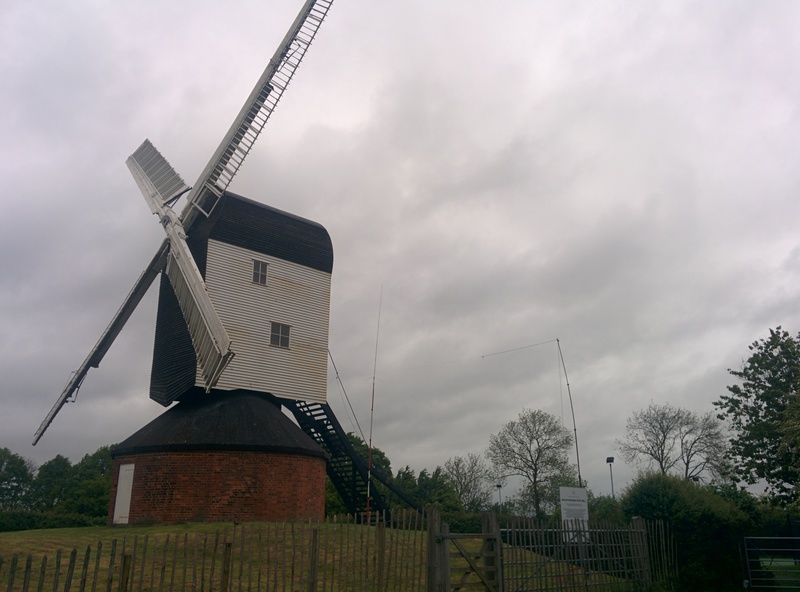 Antennas at the Windmill on Sunday 11 May 2014
History
Mountnessing windmill was built in 1807, replacing an earlier mill. There are records of a windmill here since 1477. The mill was working until 1924, and it worked again in 1932-33.[2]
In 1937, ownership of the mill passed from the Blencowe Estates to Mountnessing Parish Council. It was repaired as a memorial to King George VI, whose coronation was in that year.
Restoration
The mill was restored to working order between 1979 and 1983. A complete new roof was fitted, and the tail of the mill rebuilt. New sails were fitted, and the mill officially opened by Hervey Benham[3] on 13 November 1983. The internal machinery has been rebuilt by Peter Stenning and Richard Seago, and the mill is in full working order.[1]
Thanks
Special thanks to the Friends of Mountnessing Windmill for allowing us to operate from, and camp overnight inside, the mill for the International Mills on the Air event, 2016.
Station operated by the Secret Nuclear Bunker Contest Group, MX0SNB.